Mantra hair & beauty is a modern and relaxing indian beauty salon. We offer quality service and use only highest quality products.
Services includes PERMANENT LASER HAIR REMOVAL for face and body . NON SURGICAL LIPO SLIMMING Weight loss programs for tummy tuck and cellulite reduction. All machines are TGA certified MEDICAL GRADE and with latest SHR technology. Treatments are performed by FULLY QUALIFIED AND CERTIFIED LASER SAFTEY OFFICERS.Prices are reasonable as all other treatments.
Eyebrow Threading ( specialised in eyebrow threading)
Waxing
ADVANCE TREATMENT FACIALS AND HERBAL FACIALS
We are specialised in all kinds of facials to suit your skin type.
Microdermabrasion facial, H2o hydro peel facial,whitening galvanic facials,Micro current anti ageing facials, herbal deep cleansing facials..
DETAILED SERVICE LIST AND PRICES ARE BELOW AND ALSO IN MENU LIST
Provides gentle and effective hair removal by using the highest quality of strip wax and hot wax. Disposable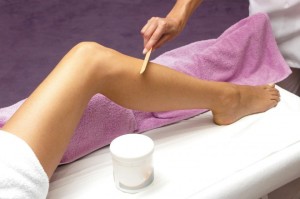 applicators and the use of gloves are standard in all of our waxing treatments. All waxing treatments include a gentle massage using hydrating lotions to help calm and protect the skin and to aid in the prevention of any in-grown hair.
THREADING OR WAXING
Eyebrow $12

Lip/Chin/Forehead $8

sides/neck $12

Full Face $40
PACKAGE PRICES AVAILABLE FOR BODY WAX
Under arms wax from $16

Full arms wax $24

Full legswax $38

Half legs wax $22

3/4 legs wax $30

Stomach/ half back wax $20

Bikini waxB$20

 G-String wax $25
Brazilian xxx wax from $35

BODY TREATMENTS SERVICE
BODY POLISHING $75 its helps to eliminate acne, dead skin & ingrown hairs(Including dry body brushing.
Ear Candling  $35.    Candling is said to stimulate the immune system and peripheral blood circulation. Good for sinus and migraine.Back treatment for glow $45.  Includes cleansing, exfoliate, steam, mask and moisturiser
Full body wrap $90  Include full body exfoliate, mask, foil wrap and moisturiser which helps to eliminate toxins improves blood circulation and leaves skin smoother and softer